I'm ready to help you radiate from within. Are you in!?
Ditch feeling uncomfortable in your body. Ditch the diets. Ditch feeling unheard or stuck with your health.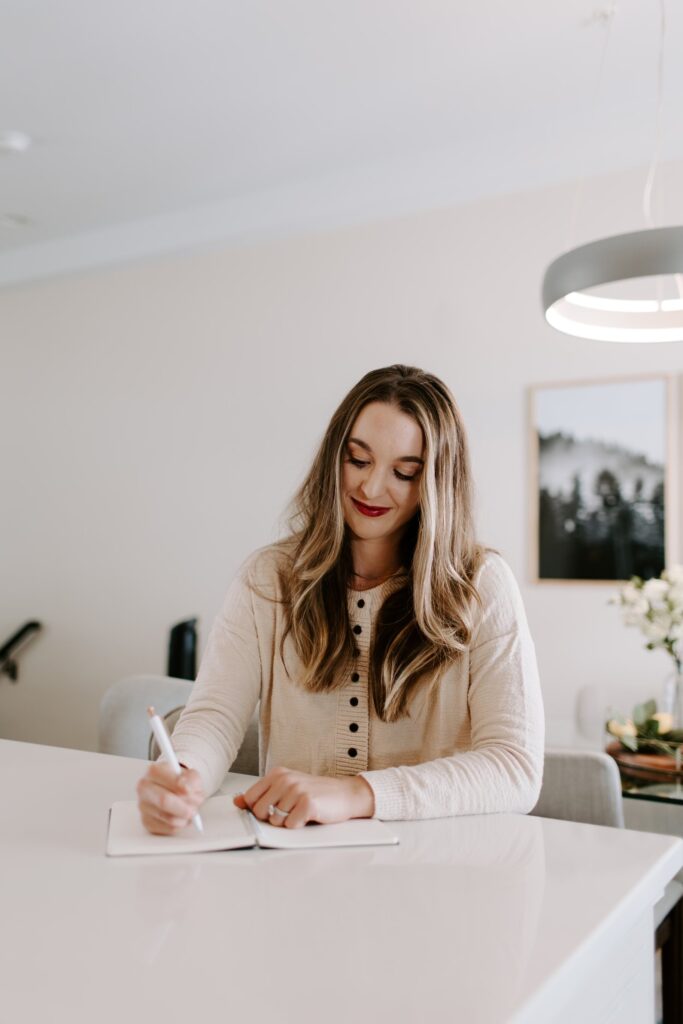 You say you will start tomorrow. And then, 3 months, 6 months, and a year go by. What if you are in the same position a year from now?
I have deep empathy for your current situation. I know you so badly want to make a change and feel better. However, you are so dang busy and overwhelmed with how to lose weight + feel better. Something just doesn't feel right.
Do you fast? Remove gluten? Never drink? Take "special" pills to help your metabolism? (hint: the answer is NO to all of these. But we will work through this together!)
There is light at the end of the dark, overwhelming, tunnel. Let's start your journey together.
12 Week Nutrition Transformation Program
This is a high accountability 1:1 coaching program with a Functional and Integrative Nutrition Coach that is intentionally designed to help you re-program habits in 12 weeks. We focus on simple, effective changes that are 100% customizable to your life.
This is for you if you want your clothes to fit better, have better energy, build better routines and have the desire to nourish your body the best way that you can. We have clients in this program with a weight loss focus and we also have clients without a weight loss focus. Both have amazing results.
Option to add on lab testing to this package to support your overall health and metabolism.
Minimum commitment: 12 weeks.
Starts at $1647
What's included:
thorough nutrition assessment + Hair Tissue Mineral Analysis test
both weekly and biweekly virtual coaching sessions
individualized plan: nutrition, supplements, and lifestyle protocols
documented goal tracking to monitor progress and results
unlimited communication between appointments
unlimited food journal reviews
nutrition education with handouts
recipe ideas (breakfast, lunch, dinner, snacks)
…. and the list continues. Your needs are unique and we will work together to figure them out.
Gut Healthy Program
Time to get your gut healthy! This is for you if you have a lot of gut health symptoms. Common symptoms we work with include bloating, heartburn, diarrhea, constipation, pain after eating, burping, and more.
This is also a great test to improve your wellness as a whole. Did you know that health starts in your gut? A healthy gut = strong metabolism and a strong immune system.
We use a stool test that takes an investigative look at your gut microbiome. The data from this test helps us implement new nutrition plans that support your health.
Starts at $847
What's included:
GI MAP (comprehensive stool test)
customized protocol
10% off medical-grade supplements
3, 1:1 coaching sessions to review your test and support you along your gut healing journey
unlimited communication between appointments
Integrative Wellness Testing: blood labs & mineral testing
Think of this as a personalized wellness assessment. We specialize in tests that improve your energy, immune system, response to stress, and overall well-being to prevent chronic disease in the future.
Tests include: Hair mineral test and comprehensive blood work
What's included:
strategic lab testing (chosen by you and the practitioner)
customized protocol
10% off medical-grade supplements
60-minute virtual session to review labs (in detail and what they mean) and receive your customized plan
Unsure About Next Steps?
Let's chat! Take your first step and apply to schedule a complimentary Nutrition Strategy Session.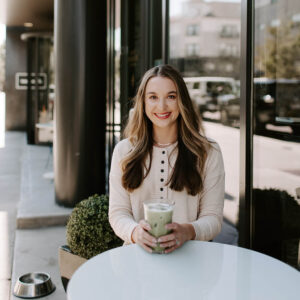 What clients are saying:
"Taylor is so supportive and realistic about nutrition, lifestyle and making lasting change. Her program is helpful and easy to participate. I love Taylor's energy and customized advice." -Alison, Operations Manager
"Before working with Taylor I felt stuck. I felt like I was doing all the right things but not progressing. I even tried working with my doctor and was put on a stimulant to lose weight. Besides losing ~15lbs & inches everywhere, I really noticed my energy levels increasing, my mood being better, my sleep is 1000% better, and I feel more confident" -Heather, Biostatistics Manager
"Taylor has taught me how to fuel my body with nutrition that makes me feel my best and that works in my lifestyle. Deciding to work with Taylor has by far been the best investment i've made for myself!" -Paige, Growth Account Manager
"I have felt better since the course than I have in my whole life. Eating foods high in nutrients, but also still enjoying the food I love is a game changer. My mental and physical health has never felt better." -Kaitlin, Software Tester